I was created in 2022 in La Chaux-de-Fonds.
H for the street grid plan of La Chaux-de-Fonds in Switzerland. A watch born at an altitude of 992 metres above sea level, for Humanity, with a capital H.
I want to break out from this watchmaking city full of precision, professionalism and passion to conquer the world.
I am H for Horology.
H for Hour.
H for Humanity.
H like the Height of 992 metres above sea level of the city of La Chaux-de-Fonds.
I am your contemporary design accessory. Pure and timeless.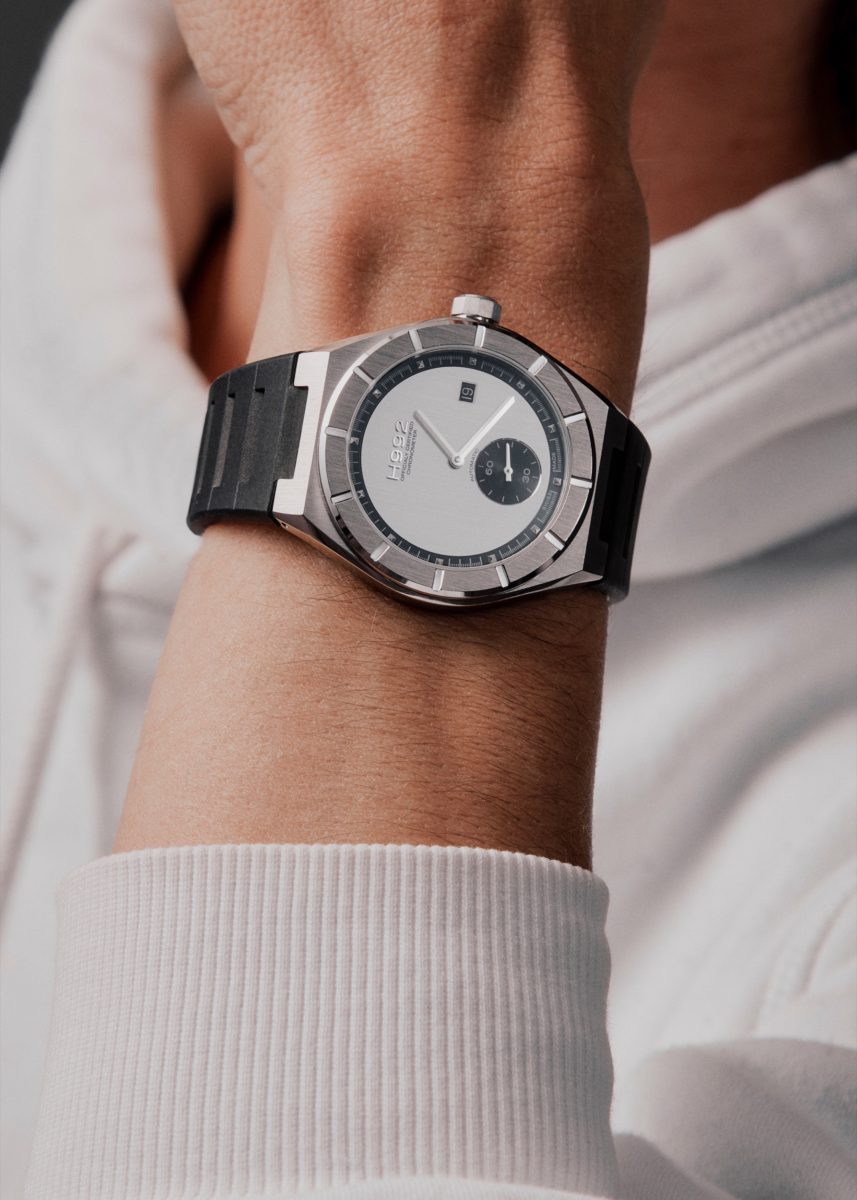 I am very proud of my creators.
All of them are highly-recognised professionals, each in their own right. It is an independent and free team that breathed life into me. All of them have extensive experience in the world of watchmaking, having collaborated with the greatest who have worked in the world of Haute Horology. I will be able to be showcased among the elite. My designers are very proud too. But they prefer to remain in the shadows and leave me in the limelight.
I know where my roots are.
I am "Swiss Made", of which I am very proud. It is not just a marketing argument. It is a fact.